Safety is essential when fishing since you are not aware of what you are pulling from the waters. If you are searching for safety gear to keep you safe when pulling out a massive fish from the seas, get an excellent fishing belt with a harness.
They are designed into two forms which are the waist harness and the shoulder harness. So, select the best gear that you will feel comfortable wearing. The following are the reviews of the best fishing belts and harnesses. Feel free to check them out.
Top 10 Best Fishing Belts and Harnesses:
1. AFTCO HRNS2Blue Maxforce Harness Blue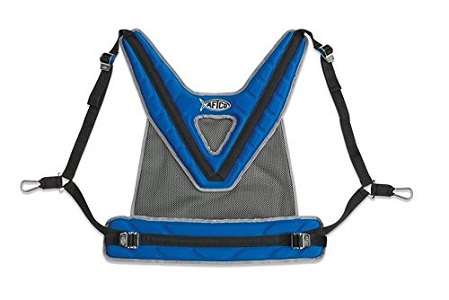 The fishing belt comes up with a shoulder harness to keep you safe and comfortable when pulling a massive fish from the waters. It is also suitable for fishers practicing reeling with more than 50-pound test lines since it keeps you stable on the ground.
The shoulder areas are extra padded and feature vents that allow free flow of air, which helps distribute the load evenly across the user's back. This is an essential gear to use for those who fish in areas with large fish since it provides ample support when fighting with stubborn and massive fish.
2. Pellor 360 Degree Adjustable Padded Fishing Fight Belt Off Shoulder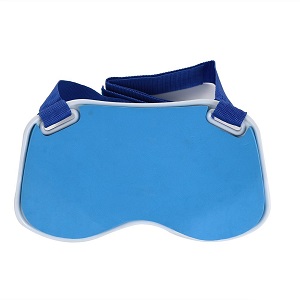 This is a great fishing belt that can be used for fishing on a boat or even on land. It is designed to be harnessed in the waist area plus ABS plastic, durable, and resistant to damage. The belt can be rotated to a 360 degree, and it is adjustable to different sizes for comfortable fitting.
The strap can be used in various waters since the material is resistant to corrosion, which guarantees you prolonged use of the belt. It is light in weight, plus the waist area is padded to provide support and comfort to the user.
3. Pellor Offshore Stand Up Fishing Fighting Belt Shoulder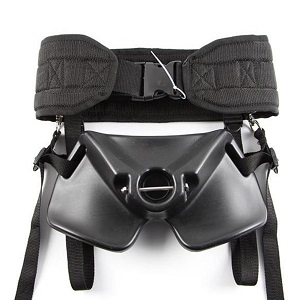 This is another suitable belt for those who want a shoulder harness belt. It is made of a lightweight structure hence ensuring that its weight does not interfere with your activities. It is made in large sizes, making it easy to fit people with large waists of up to 55 cm.
Note that small people can use the belt, too, since it can either be adjusted to increase the size or reduce it. It is quite strong as it can help you pull and fight a fish that weighs up to 200 pounds.
4. Fishpond Rio Grande Wader belt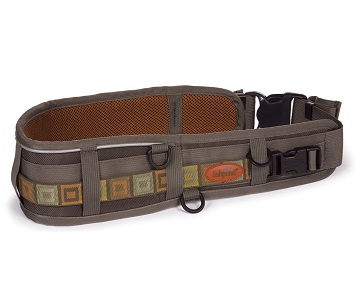 The fishing belt is a durable and robust material suitable for fishing in different water areas. The waist strap consists of extra padding to keep your waist area comfortable even when pulling a massive fish. The material from the inside is made of a mesh-like structure that holds your waist safe and protected.
It has different hooking positions that provide ample space to fix different reels and other tools you may need for fishing.
5. AFTCO Maxforrce belt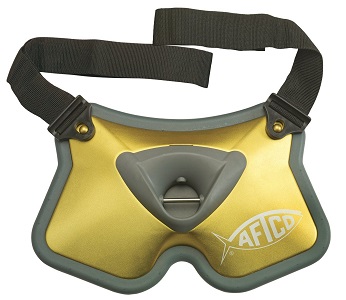 This is an adjustable waist-fit fishing belt made of heavy fishing since it can help you pull a fish that weighs up to 80 pounds. The fishing belt is adjustable to fit different waistlines. The belt is made with an ultimate stand-up fighting harness that is also adjustable to provide different fish sizes.
The item has drop straps designed for the stand-up gear, although you can still use them with any belt harness if need be. It also has an adjustable drop strap that runs to the high area to provide a good fighting position for the fish.
6. Foreverlast Generation 2 Belt kit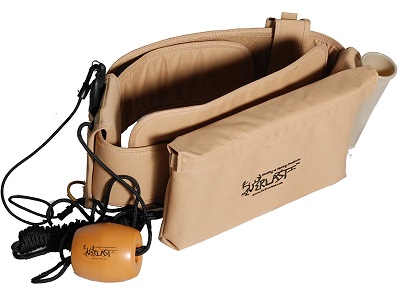 Whether you are doing heavy or light fishing, the Foreverlast belt is the best belt to use for safety purposes. The extra padding equips with the belt to keep your waist safe, and you also feel like you are not pulling anything.
The belt is adjustable such that it can be worn by people with different wait lines. It also has a customized tool location where you can keep your fishing tools for easy access.
7. Guy Harvey Offshore Slam Fish Belt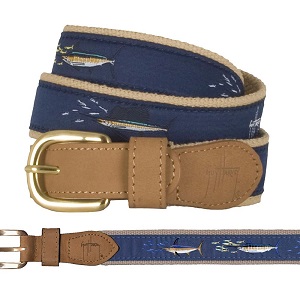 The belt is designed with leather material outside for durability, but the inner side is designed with cotton material. It is suitable for fishing in massive fish such as marlin, sailfish, and swordfish.
It consists of the brass buckle, which is adjustable to different sizes to fit different waists.
8. ModenPeak FB-30 Padded Fishing Waist Belt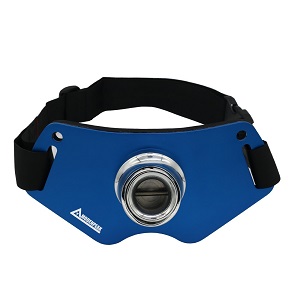 The fishing belt is designed with a sturdy adjustable strap to fit all waists. Built-in with a fighting pod in the middle allows you to pull out stubborn or massive fish from the water.
It is suitable for professional fishers since the waist is equipped with a gimbal pad for comfort and efficiency. The belt is a 360-degree rotating gimbal which is essential for keeping the rod locked in one place.
9. Aftco HRNS1Blue Max Force Harness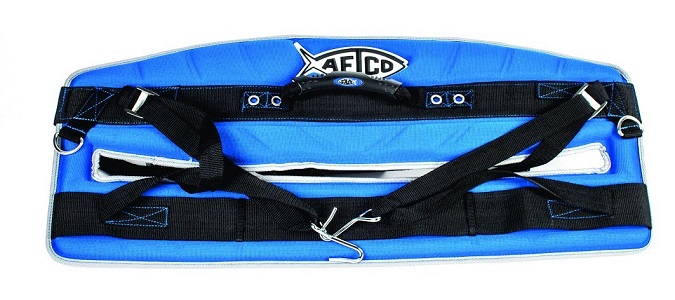 This is the best and most reliable ultimate harness, designed to fight massive and stubborn fish from different waters. It has extra padding on the wait to keep the waits area safe and protected when pulling out enormous fish. It also has a pod in the middle, providing a safe place for pulling the fish.
The outer material is made of waterproof material, plus it is also non-corrosive to keep the belt in a good state for a long time. The strap is adjustable and can pull out a fish that weighs up to 10 pounds.
10. Guy Harvey Leather Belts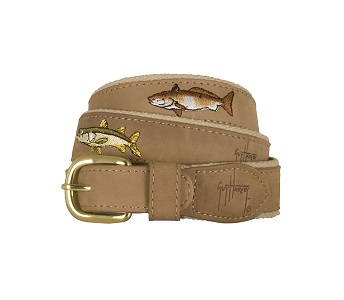 Guy Harvey leather fishing belt designs in multiple colors for fishers to choose from, and the outer part is made of a durable leather material that is resistant to water.
The strap is not adjustable, but to ensure that all people get the right fitting size, they are made in different sizes to provide a good fit. It is suitable for light fishing, and it only weighs 5 pounds, making it ideal for beginners.
Conclusion
Whether you are a beginner in fishing or a professional fisher, the above are the top ten best fishing belts to consider using in your fishing times. They are made of solid materials that ensure they last for long, and the majority of the straps are made of adjustable features to fit different waistlines.