One way to make your fishing to be smooth and comfortable is by using the right fishing equipment. Apart from having the appropriate fishing line, you also require other accessories like the fishing reel to make your dragging and casting of the bait comfortable.
A reel also enables you to reach further water distances and depths for better fishing. The following is the review of the best fishing reels; feel free to check them out.
List of The Best Fishing Reels Beginner
10. KastKing Royale Legend/Whitemax Low Profile Baitcasting Fishing Reel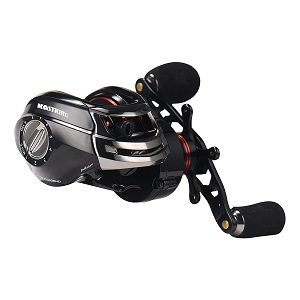 The reel is designed with excellent performance speed, which has a ratio of about 7:0 but works in a silent mode for convenience. Made of a strong and durable material such that the gear can roll up a fish that weighs up to 17 pounds. Also, it has been tested for durability, and results show that the fishing device does not corrode or rust even when touched by the water.
It is recommended for a beginner since it is quite easy to use with dual brakes, which allow the user to control its movements comfortably.
9. Daiwa BG Spinning Reels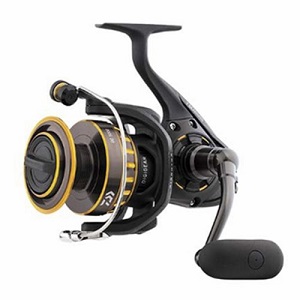 Daiwa spinning reel is crafted by one of the leading companies globally; thus, quality is fully guaranteed for the use of the device. It a very easy to use, and you can use the provided user manual for instructions for a beginner. The materials are durable and smooth to use, plus they can be used in different waters since the casting can go a long distance.
For smooth control when casting and pulling, the Daiwa reel consists of brakes that allow you to create enough time for pulling and casting. Its material cannot rust or corrode even when touched by the waters.
8. Penn Battle 11 Spinning Fishing Reel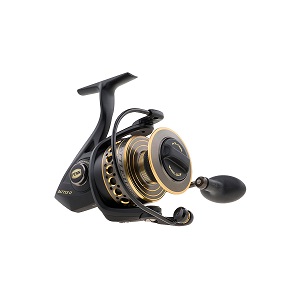 Whether you are starting off to fish or have experience, this reel will work perfectly for you. The reel is made of secure and durable material, and therefore, you are guaranteed to use it for a long time. The fishing reel features a full-body metal design and an aluminum ball that gives it a classy, sleek look and durability.
You can use it in different fishing waters, including saltwater lakes. Other equipped parts on the reel are the five sealed stainless steel ball bearings and another instant reverse bearing.
7. KastKing Summer and Centron Spinning Reels Spinning Fishing Reel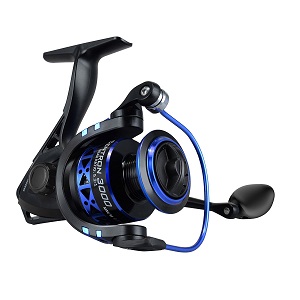 Anyone who loves to fish or would like to start some fishing lessons can easily work with this fishing reel. Made of high-quality materials but super light in weight for easy control. It is suitable for fishing at different angles as it can be easily turned for control purposes.
It can be used to control and pull a fish that weighs up to 20 pounds with the provided drag system. Other features that make your fishing easy include the metal shaft, mesh drive gear, and a machine pinion gear that enables one to hold the fighting fish firmly.
6. Piscifun NEW Torrent Baitcasting Fishing Reel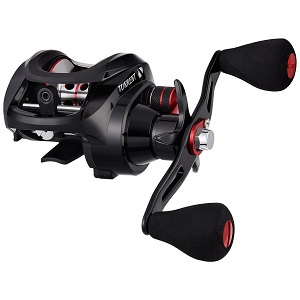 The fishing reel is suitable for fishing in both fresh and saltwater. It is made of durable and nonrusting, corroding materials for long usage. The sturdy material also enables one to drag the heavy and fighting fish from the waters. It works fast and at low speed to avoid alerting fish in the water for easy catching.
It is easy to control as the reel is equipped with strong wind shafts, backlash, and inbuilt dial-in settings. Another unique feature found on this device is the side plate oil port that ensures prolonged maintenance for the novice to pro to increase the gadget's life.
5. KastKing Sharky 111 Fishing Reel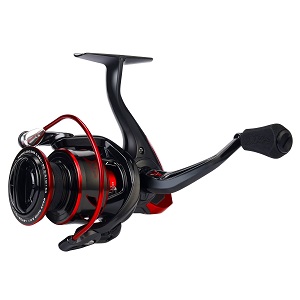 This is an improved version of the KastKing reel released in 2018 and has all the great features to make your fishing easy and comfortable. It is made of strong and durable carbon fiber material that weighs about 39.5 pounds for easy dragging of heavy fish, and the material is stainless steel to prevent rusting.
The reel is essential for use in different fishing waters like salt and freshwaters. It is quite smooth to control the device's lowering and pulling, hence making it suitable for beginners. It has an aluminum spool that allows you to spool the fish without any help.
4. Okuma Ceymar Lightweight Spinning Reel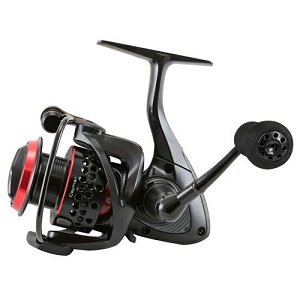 This is an ideal fishing reel for small rivers since it can only withstand a fish that weighs about 5 pounds. Made with an anti- reversal roller bearing that allows you to drag the fish out of the waters comfortably. The device is made of a machined aluminum 2-ton anodized spool that enables you to spool the fish without the need for an extra hand.
It comes in different fishing lines that allow fishers to reach out to different fishing depths. Other equipped devices include the brass cut pinion gear, anodized spool, and also oiled felt drag system.
3. KastKing Speed Demon Pro Baitcasting Reel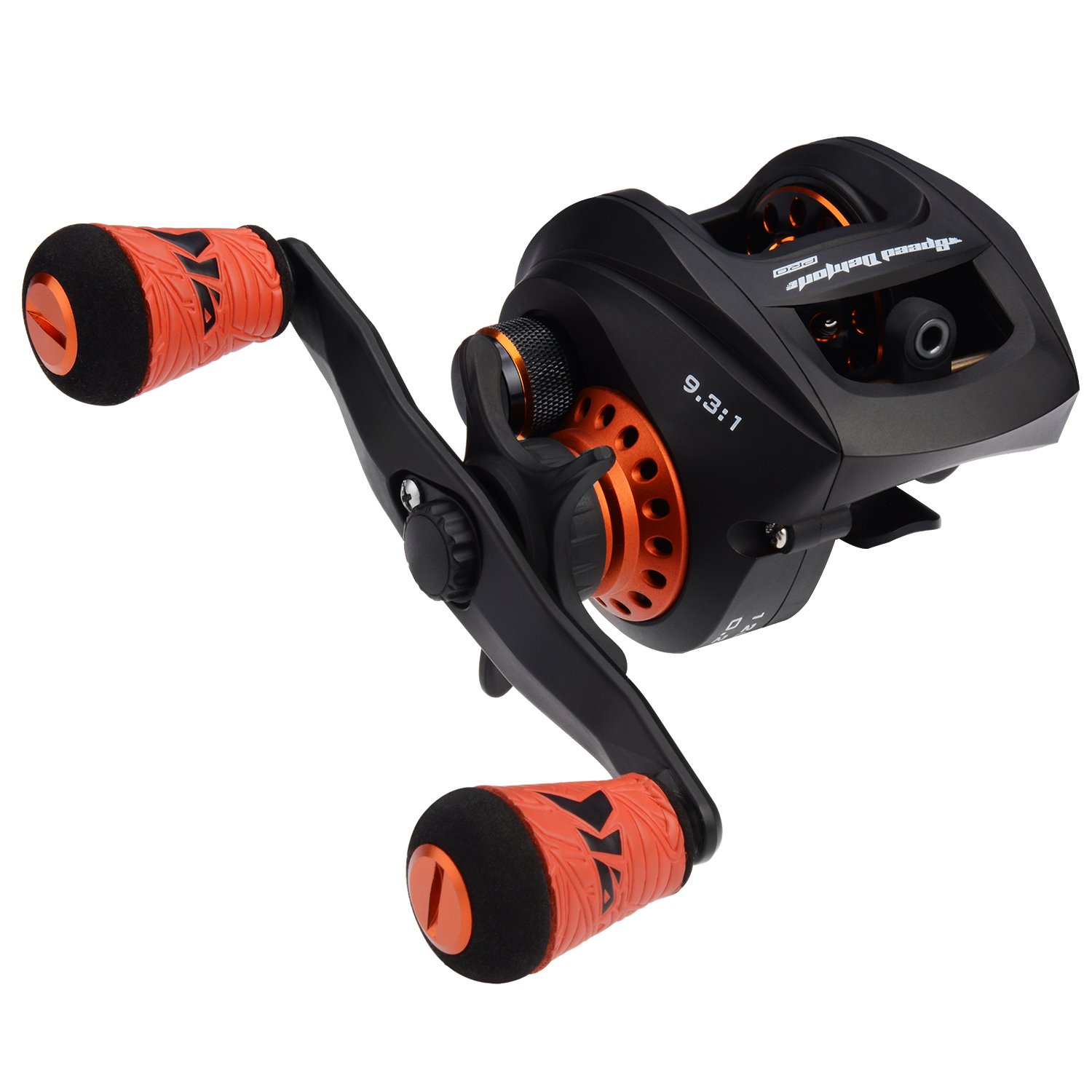 This is one of the best and the world's fastest casting reels on the market today. It is crafted in a lightweight that makes its control, dragging, and casting quite easy and smooth. Also, the presence of the 12+1 maximum shielded ball bearing makes it pretty smooth to cast the device.
The sturdy and durable material used to make this fishing reel makes it ideal for dragging large fish that weigh up to 13 pounds. It is easy o adjust and has magnetic brakes for easy control.
2. New casting Assassin Carbon Baitcasting Reel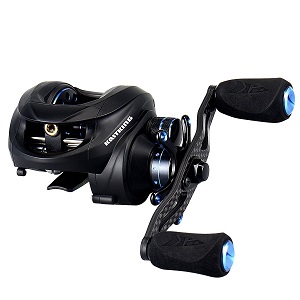 The bait caster is designed in a lightweight that makes it ideal for a beginner since you can easily control its function. The fishing reel is made with dual brakes that provide ample control of the device when casting or removing fish from the water.
Although it consists of lightweight material, the bait caster can drag out a fish of up to 16 pounds. It can be used in both salt and freshwater fishing. To ensure the long-lasting of the reel, it is coated with a non-corrosive product that protects it in case it is touched by the waters.
1. Shimano Stradic K Spinning Reel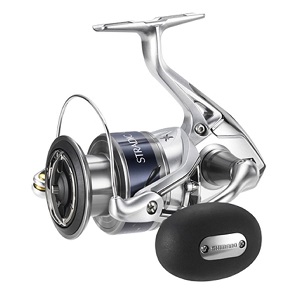 The bait caster is made with ultra-rigid and impact-resistant material that reduces its flections for comfortable fishing. The SA-RB Bearings are fully shielded on both sides to prevent any obstacles such as the sand from interfering with its functions.
The presence of the spool line helps to lengthen the distance for casting the line. Other essential accessories on the reel include the one-way roller bearing essential for removing back play and delivering immediate setting power. The Hagen gear features a 3D molding and is crafted with Shimano material to ensure smooth movement of the device and its durability.
Conclusion
Make your fishing smooth and comfortable by acquiring any of the above ten review fishing reels for beginners. The best part is that these reels are made of sturdy materials that ensure durability and are easy to use.
This means that even an inexperienced person can use the bait casters. Before purchasing any of the above baits, make sure you know the areas you will be fishing at since some cannot be used on various waters, and make sure they have all the necessary features like the brakes and the spooling lines.