Water sports are becoming very popular in recreational activities. It is interesting to see people from different races enjoy rafting, sailing, paddling, and other water sports. In fact, water sports are what everyone wants to take part in now. However, you may not like the cold or water splashing on you. You may want to keep yourself warm and dry. This can make it even more enjoyable.
The paddling jackets will serve you. They are good at keeping you dry while keeping you warm at the same time. If you are going to go paddling, these are undoubtedly the jackets you need. The following is a review of some of the best paddling jackets for men, feel free to check them out.
List of The Best Paddling Jackets For Men:
10. NRS Hooded Rio Top Paddle Jacket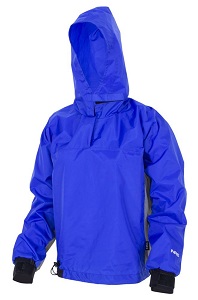 This Jacket is the last on our list yet still has very impressive features. This is a waterproof, lightweight, and very effective jacket for keeping you dry during splashy conditions. This is super breathable making it very comfortable. The jacket is made of a durable urethane-coated 210-denier nylon oxford that is cut big to allow layering for extra warmth. You definitely will love this. Further, it includes breathable fabric that shields you from splashes while letting sweat vapor escape to keep you dry and comfortable.
You may also love adjustable neoprene neck and wrist closures to create a comfortable seal, and factory-taped seams help keep water out. Moreover, the shoulder accessory pocket with a water-resistant zipper helps keep contents safe from moisture. The shock-corded waist cinches tight to seal out spray and prevent the jacket from riding up.
9. Tropos Re-Action Paddle Jacket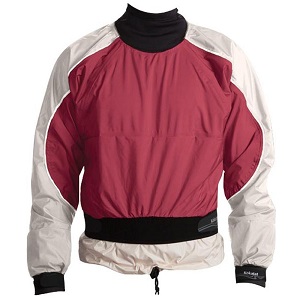 This is an excellent jacket. Don't be deceived by its position in our compilation. It's definitely better than many other paddling jackets out there. It is a touring jacket made of soft non-latex neck and latex wrist gaskets. It bridges the gap between entry-level non-breathable coatings and high-end GORE-TEX fabrics.
Also, it includes a 2-layer Tropos waterproof, breathable fabric with double skirts for mating with a spray skirt. With a neo cinch collar, double skirt, and a smooth skin neoprene waistband with adjustable bungee drawcord, this jacket is what your kid needs if they are Tongo paddling.
8. Kokatat GTX Rogue Drytop – Men's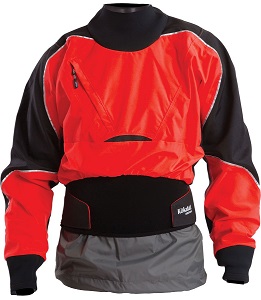 If you keep yourself dry and warm in rainy ocean regions, then this is an excellent jacket for you. Many users love the jacket for its comfort and durability. You will undoubtedly love it too. It includes 3 different GORE-TEX fabrics for maximum durability, comfort, and dryness.
Its GORE-TEX Evolution Pro body panels offer superb breathability. The latex neck and wrist gaskets are also designed for self-draining The jacket also includes a super-stretch neoprene collar and cuffs that make the top easy to get on and off. Moreover, the double-pull outer skirt with hook-and-loop compatible neoprene for a dry seal with your sprayskirt. You may also love its self-draining zippered chest pocket with an internal key lanyard that keeps your energy bar or spare key handy. We highly recommend this paddling jacket for you. It's worth your penny.
7. NRS HydroSkin 0.5 LS Shirt – Men's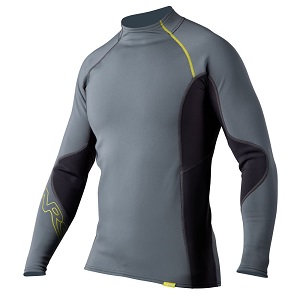 Unlike many paddling jackets on the market, NRS HydroSkin 0.5 LS Shirt is stretchy and adaptable to any season. This makes it the darling of many paddlers. Including a four-way-stretch exterior for unrestricted movement. It also has the thermal Plush lining to provide you with extra warmth and comfort. It is 0.5 mm terrane neoprene with a titanium layer that helps in reflecting heat back to your body. This will definitely add to your warmth. It also includes a spandex fabric under the arms that creates friction-free zones for comfortable paddling while improving ventilation where you need it most.
In addition, the jacket has a durable water repellent (DWR) exterior coating that sheds water to help reduce evaporative cooling. If you find this appealing, don't think twice, pick it.
6. WindRider Racing Spray Top Paddling, Water Sports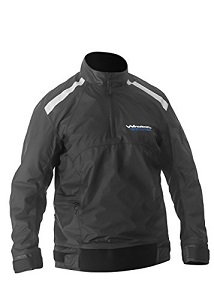 This is just an extraordinary paddling jacket. You will know that it's super breathable, has an adjustable waist, and that it's waterproof. These coupled with their durability makes it among the best in the market. You may be looking for a windproof jacket, be glad because ultimately it's here with you.
This jacket is what you have been looking for. It fits great and allows for free movement. Its neck enclosure is excellent, it allows you to adjust the tightness in the back without velcro near your skin. You may also zip up the front based on the conditions. It also includes reflective strips on the shoulders in the front and back, 2 waist pockets, and 1 shoulder pocket for food and gear. You may also fall for the PU Cuffs and the neoprene waist with velcro adjustment, so the jacket doesn't ride up. You can give this jacket a try.
5. Xcel 2/1mm Axis Smoothskin Back Zip Long Sleeve Top Wetsuit, Black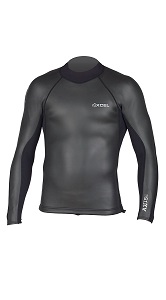 This jacket gives exceptional dryness and warmth. It's made from a soft and durable neoprene that is designed to be wind resistant. It is fully warm, and comfortable. It includes 100% ultra-stretch Neoprene Xcel's easiest on/off front entry system. You may also love it for its Quick Dry Lining in the front and back torso. It also includes a fully glued & blindstitched seam construction.
4. SUPreme Men's Reach 1.5mm Neoprene Jacket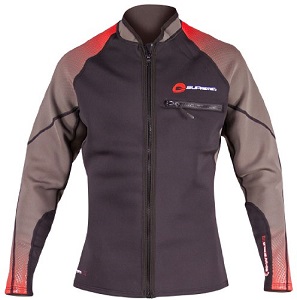 This jacket is excellent in every aspect. It is made of 100% ultra-soft 1.5mm quantum foam neoprene material. This provides for enough comfort and also adds to its durability. The jacket takes into account specific body movements to assure you remain warm and comfortable during the repetitive motion of paddling. It allows for unrestricted body movement. The jacket is loved for its ease of use. The front zipper has a comfort flap and also adds to the ease of use.
The jacket has long sleeves, that provide full coverage throughout the stroke. A dropped waist in the back of the jacket provides full coverage when in a torso forward position. It also includes a seam rotation and additional material in the forearm and bicep areas to provide relief from binding and chafing. You may also want to know about its 100% thermal microfleece interior and flatlock construction, Cell phone pocket with an internal elastic key retention loop and an exclusive hat and shade retention loop, and fuel and hydration pockets.
3. NRS H2Core Silkweight LS Shirt – Men's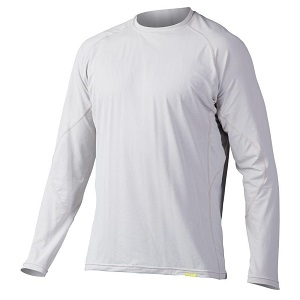 If you ever thought of buying a paddling jacket with maximum breathability and comfort, then this is the right choice for you. It is loved by many for its maximum sun protection plus the quick-dry and breathable fabric. The performance fabric enhances the body of natural cooling by wicking excess moisture and drying quickly for cool comfort.
It has friction-free zones under the arms ensuring comfortable paddling and rowing. The Silkweight long sleeve shirts deliver advanced sun protection for SUP, kayaking, rafting, and other active water sports. You may want to try it
2. NRS Rio Top Paddle Jacket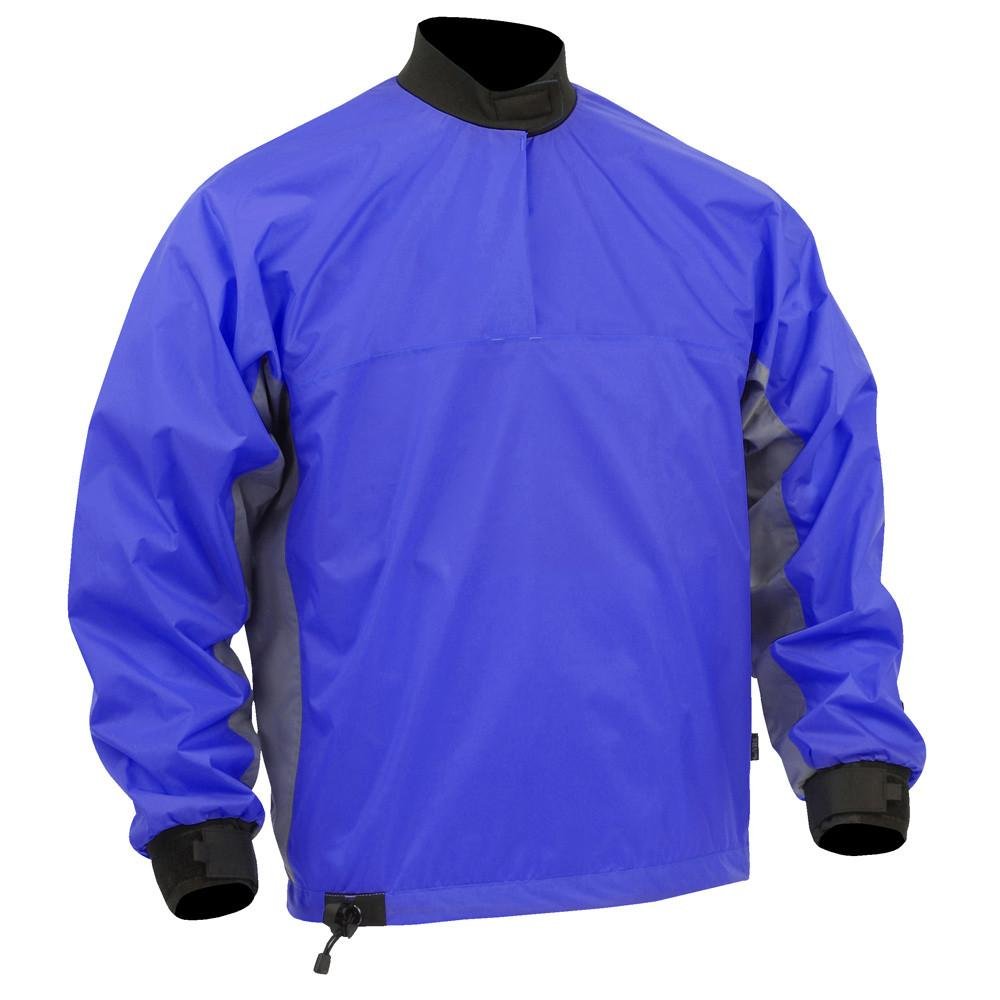 This is one of the best paddling jackets out there. We are tempted to say that it can be used in any season. You can use it in summer when it rains or you may consider using it in winter to keep you safe from the splashes. It fits great allowing room for undergarments. It includes a soft neoprene neck and wrist closures that help keep water out. Although some customers are raising issues with its neck opening, others are very okay with it. It will undoubtedly keep you warm and comfortable. We need not mention it's a waterproof feature.
In addition, the jacket is made of a urethane-coated 210 denier nylon oxford is cut big to allow layering for extra warmth. The waist also includes a shock cord with a barrel-lock closure this jacket is of great value for all paddlers. You may consider giving it a try.
1. WindRider Waterproof Spray Paddling Jacket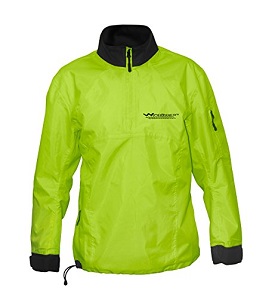 If staying dry and comfortable during water sports, then you are the reason this jacket is made. The jacket is 100% waterproof, therefore you can bet it will keep you dry and warm all day long on water. It is made of PVC-coated nylon with fully taped seams, this adds to its ability to keep you warm and dry. Further, you can easily get the jacket on and off your body due to its zip pullover style. Thanks, the jacket also comes with a zipper pocket. If you enjoy putting stuff eg keys in your pocket, then definitely this is designed for you.
Another excellent feature of this paddling jacket is the adjustable necks and writs. Unlike many available jackets in the market, this allows you to adjust the neck and wrists size to prevent water from getting into the jacket. If you loved the excellent features of this product, then make arrangements to acquire one.
Conclusion
Water sports can be very disgusting if you can't protect yourself from the cold and the splashes. The need to remain warm and dry is thus an important consideration. Here, we have discussed the 10 best paddling jackets that will help you achieve this.
These jackets have excellent features just like we have outlined. They will serve you for quite a while. They are made of high-quality materials and are very durable. You can consider picking one. We hope the review helped.